Providing Unique Access to the Beverage Industry's Best Distributors, Suppliers, Advisors and Strategic Partners.
Turning local or specialty food and beverage products into strong consumer brands
Consumer demand for specialty, local and functional food and beverage products has dramatically increased over the last  several years. Seeing a need to adapt or lose significant sales to competitors, large food companies are increasingly acquiring  specialty food and beverage companies. Whoever can expedite and streamline the process of turning local or specialty food  and beverage products into significant, strong consumer brands—helping the supply meet the huge demand—stands to gain  substantial returns on their investment. We seek to provide a unique strategic alternative to entrepreneurs looks for capital or liquidity.
Our advantage of insider status and expertise throughout the specialty, local and functional food and beverage ecosystem  provides unique, access to the industry's best, vendors, distributors, suppliers, advisors, executives and strategic partners.
The DRB Value Proposition
Dunns River Brands seeks to support a portfolio of influential next generation food & beverage companies, accelerating their growth through a shared resource model, utilizing proven industry methodologies, supported by strong retail, wholesale, dsd networks and strategic supplier/vendor relationships. Our value add model mitigates risk for DRB capital partners and significantly increases the likelihood of outsized financial return and success for each DRB brand.
DRB GROWTH  ACCELERATION PROCESS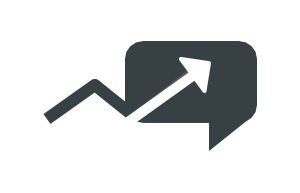 PRODUCT DRIVEN, DATA SUPPORTED COMPANY SELECTION
We invest in specialty food &  beverage products that people  already love. We validate this with  our market tests, industry/trend  analysis, and data from our retail  partners, and of course our team,  family and friends.
NATIONAL SCALING OF  DISTRIBUTION AND  CAPITAL-LITE PRODUCTION
We use our industry connections to  scale portfolio company distribution  throughout the networks of major  natural, regional, big box retail and  food service outlets. Simultaneously  we help companies to leanly manage  production costs through relationships  with co-packers, transportation  providers and raw ingredient suppliers.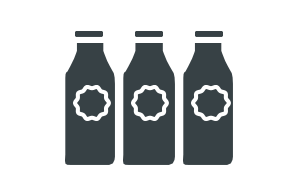 BEAUTIFUL PRODUCTS,  PERFECT PLACEMENT
We understand the importance of  marketing in driving growth and  adoption of new specialty food  products. with a hands on approach,  we work with companies to iterate  adjustments in product packaging,  and placement strategy to maximize  retail growth.
SHARED  RESOURCE MODEL
The Dunns River Brands Shared Resource Model allows our brands to benefit from scale economies through common ownership. We see the shared resources model as an evolving 'Tool Box' for brands to utilize when and where necessary. The Shared Resource Model will be built over time as our leadership team identifies areas of duplicative efforts and streamlines  operations for capital and process efficiency.
DRB has long standing relationships with retailers and distributors in every class of trade
Our team provides a shared resource model of operational oversight and hands on management as necessary to support portfolio companies in order to maximize impact while minimizing expense
Representing several brands/companies allows us to negotiate best in class pricing, which is passed on to the portfolio company