Media Contacts

FCP
Sard Verbinnen & Co
Drew Brown / Paul Frankle
(212) 687-8080 / (415) 618-8750
Lee Brody
Dunn's River Brands
(412) 607-1060
lee@dunnsriverbrands.com
Frisco, TX, April 3, 2018 – Dunn's River Brands ("DRB"), a strategic beverage platform formed in partnership with consumer-focused private equity firm Fireman Capital Partners ("FCP"), today announced that it has acquired a majority interest in Temple Turmeric, Inc. ("Temple"). Temple is a manufacturer and marketer of function-forward elixirs, wellness shots, and probiotics, founded by Daniel Sullivan in 2009. Through this partnership, DRB enhances its portfolio of influential next-generation beverage brands. Daniel will remain with the company as Founder and Chief Innovation Officer. Financial terms of the transaction were not disclosed.
Daniel Sullivan, Founder of Temple said "It's a very exciting opportunity and certainly an honor to partner with Dunn's River Brands. DRB is a world class organization of experts, experienced in all aspects of beverage brand building and Temple is the perfect brand fit. It's been a real pleasure getting to know Ian and the team. We are thrilled to light up remarkable multifunctional innovations and delivery systems."
Ian Knowles, Co-Founder and Managing Partner of DRB said "To say we are excited to welcome Temple and Daniel into the DRB family would be an understatement. The visionary brand, highly distinguished, multi-functional products and the entrepreneurial spirit of the company make this a perfect fit for DRB. Daniel has done an incredible job building this brand, and paving the way for many beverage entrepreneurs that have emerged over the last several years. He is a highly spirited, innovative entrepreneur and a walking encyclopedia when it comes to product and ingredient knowledge. With the resources we have at DRB, we'll together be able to expand on the great legacy Daniel has forged and executing several exciting and innovative initiatives that will take Temple to new heights."
Chris Akelman, Principal at FCP said "Temple Turmeric is a great addition to the DRB platform and a good representation of brands we are looking to partner with. Daniel has garnered a loyal following due to his great vision for his product and we are excited to see the DRB team help to take his brand to the next level."
McDermott Will & Emery LLP acted as legal advisor to Dunn's River Brands.
Whipstitch Capital acted as an advisor to Temple Turmeric, Inc.
About Temple Turmeric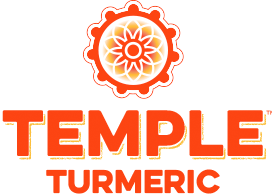 Temple Turmeric, Inc. is the purveyor of the world's first and finest family of ethically sourced, compassionately crafted beverages utilizing the world's highest quality, Hawaiian Oana Whole Root Turmeric and other Symphonic Adaptogens. Our original line of Elixirs offers symphonic adaptogens to support the bioavailability of 10,000-13,000 mg of whole root, organic Hawaiian Oana Turmeric in every bottle. Raw Vinegars are pure and dynamic blends of herbs and botanicals, plus 10,000 mg Hawaiian Oana Turmeric, to offer life force energy for you to experience your daily adventure. Probiotics are enlightening probiotic refreshments with only 40 calories. They offer a light, vibrant introduction to turmeric with 5,500 mg of turmeric in every bottle. Temple products can be found at Whole Foods, Sprouts, New Seasons, Wegmans and other leading and independent grocery and natural retailers nationwide. For more information visit them at www.templeturmeric.com.
About Dunn's River Brands
Dunn's River Brands was founded on the concept of converging strength exemplified by its namesake found in the beautiful Jamaican landscape. Dunn's River is led by experienced and accomplished leaders from the beverage industry and seeks to partner with founders and management in emerging branded beverage companies to provide financial, strategic and administrative support. The DRB portfolio currently includes Sweet Leaf Tea and Tradewinds. For more information visit them at www.dunnsriverbrands.com.
About Fireman Capital Partners
Fireman Capital Partners invests in consumer-focused companies through both growth equity and buyout transactions. The private equity firm focuses on dynamic consumer businesses with revenues between 30MUSD and 150MUSD, who also have a unique vision, strong product and market share, and sound management. FCP leverages its capital, extensive network, and deep operating expertise to add substantial value. The firm is currently invested in CANarchy, Surfside Coffee Company, and Idea Paint with realized investments in Hudson Jeans, Pilla, Evolution Fresh, Serena & Lily, Newton Running and Skip Hop. For more information visit them at www.firemancapital.com.